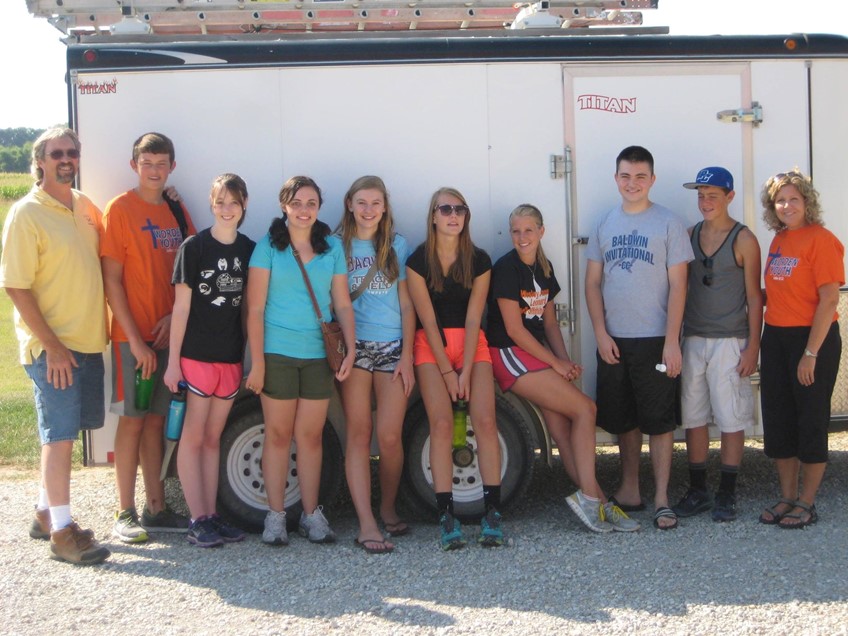 Why Serving Joplin after a Disaster Hit was so special
This was Worden UMC Youth Group's first Group Missions Trips that we chose to attend following the devastating tornado in Joplin, Missouri of 2011. Looking back, of the 4 GMT's that I was a part of this was so special and my favorite for many reasons:
1) Molly Joyce Ogden (black shirt, orange shorts) suffered a severe stroke 4 months following this trip. Her walk with God had been changed on this mission trip and gave her the strength, courage and trust to recover from a stroke that almost took her life. After over a year and a half of intense rehab Molly Joyce Ogden was able to join us on our trip to Loveland, CO to help the community recover from the devastating flooding the previous fall.
2) Katie Pattrick and Trent Russell (aren't they just so young and full of cuteness!) :-) went on to serve as Red Shirts for GMT and Trent Russell is serving internship(s) with Group as he works towards his undergraduate degree in Group Leadership.
3) I was blessed to share, grow and learn on this trip with my own Nick Pattrick and Katie Pattrick.
4) All of these "kids" (now adults!) will always hold a special place in my heart as we helped Joplin families to rebuild their lives following such devastation.