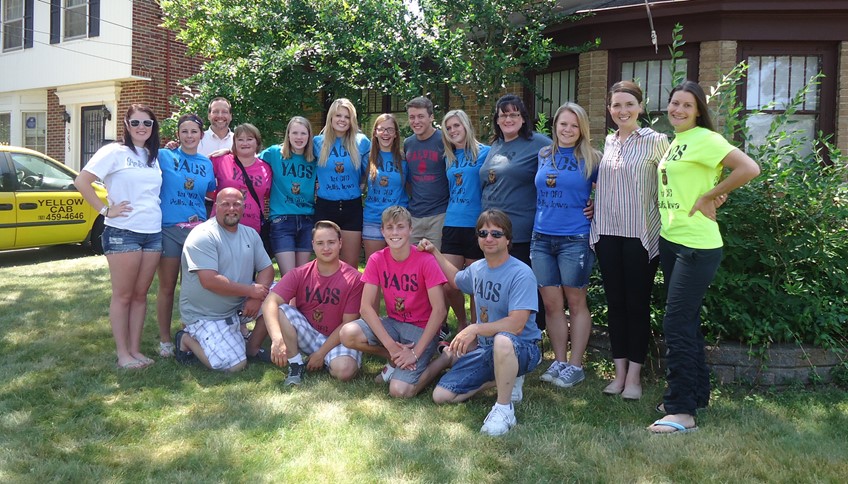 What Group Mission Trips Means
Each year that I have attended a Week of Hope camp it always ends the same, a changed life or lives in our youth group. This year is no different! As we traveled to Grand Rapids, I prayed the camp would be as good as Kenosha last year, and it didn't disappoint. We had God sightings from the beginning!
First, my wife had never had a crew before and didn't really want to have one by herself, and she didn't. She was assigned to a crew with another leader from our church, first God sighting.
Second, I prayed that one of the youth group girls we had with us would be in my crew. We hadn't been connecting well in the youth group and guess what, she was in my crew, and we did get a connection and now have a great relationship!
Third, I prayed hard for one of our girls who had been struggling hard with some things in her life and I knew she needed Jesus desperately, and she found him! She hasn't stopped smiling since Thursday! Others also had life-changing experiences; one of our leaders really needed this and I am so happy that she had the experience she had! I prayed for that too, fourth God sighting. 
We were also so blessed to have Kate, Maria, and Ash as our Red Shirt staff! They were so amazing, and even with some week one problems that needed worked out, they were so patient with us and so caring! Personally I had an amazing crew and job working at Mel Trotter Ministries! So many great people work there, and I can't even express the gratitude I have for those kind and caring people! Really opens your eyes to the problems people face and how truly blessed we all are.  
Each year that I go to a Week of Hope I think, it can't possibly be better than last year can it? Yes it can, maybe in different ways, but it can! God so richly blessed us once again on this trip! To see lives change right before your eyes is so awesome, and to have so many change this year - can't even put into words the gratitude I have for God! Simply Amazing is all I can say! So on behalf of the Pella 1 YACS I would like to say THANK YOU so much for this mission trip! Not only do we help change lives, our lives are changed as well! See you next year!