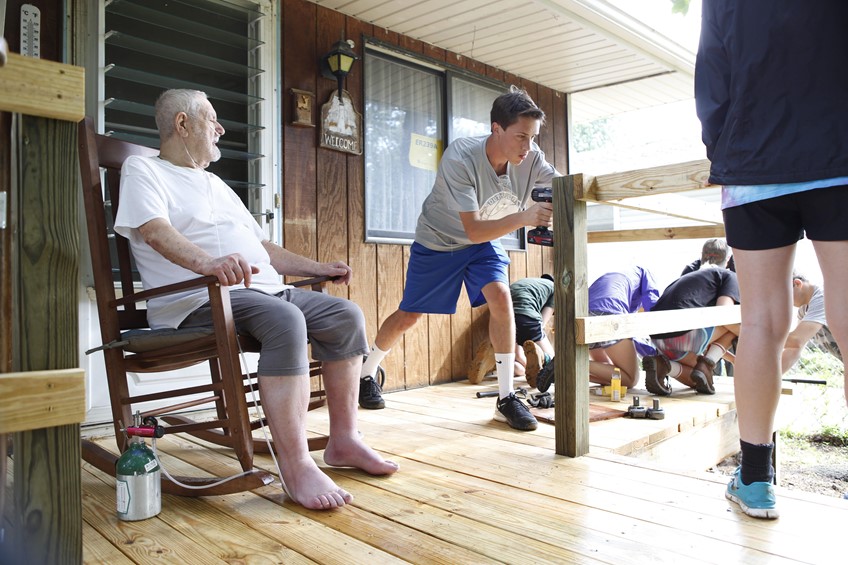 Unspeakable Joy from a Grateful Resident
My wife decided in November that she no longer wanted to be married to me. I was forced from my home. I was homeless. The kindness of God's blessings has provided so much love and loyalty, unspeakable joy, a movement only God could have provided. The teenage workers were respectful, timely, efficient, and effective. Their work was flawless. Each student was courteous, and the tasks were completed beyond my expectations. Without this help, I could not have moved into my home. It was such a change of perspective. So often I see teens on the streets and their manner of dress, their language, and intimidating behavior is what I thought the next generation was going to be.
However, these young people have caused me to have a change of thought! These young people are an inspiration! They are the best and brightest and give me hope for the future generation. My prayers will always include each of them. God's favor has blessed these individuals and more than I could ever repay with money, time, or work. Never could I have purchased or done the work that was needed to have adequate living arrangements. I am limited by health problems and financial circumstances. My life quality literally improved by these students' hard work. I would never have dreamed this would be possible. It was an unexpected but appreciated blessing. I've gone from homeless to heavenly.
With much love and gratitude, 
-Terry, Resident