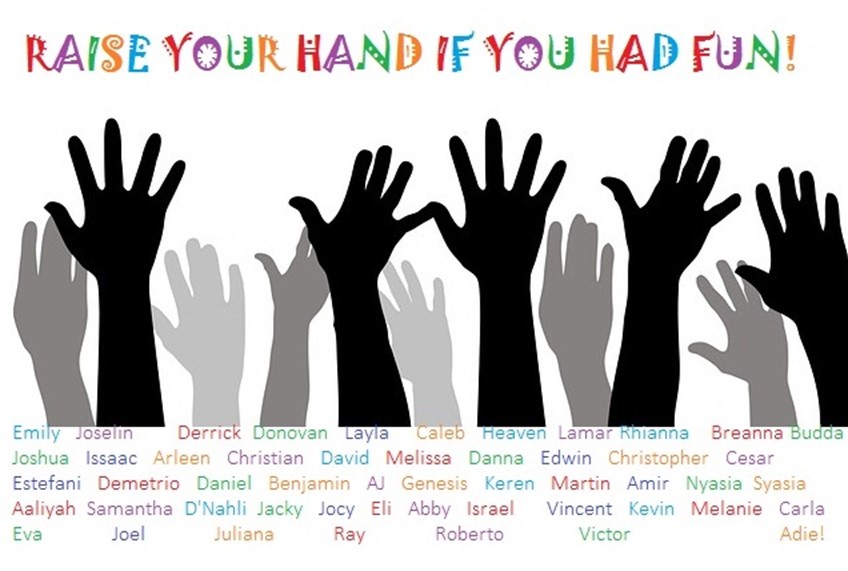 THANK YOU from a Local Coordinator in Spring Valley, CA
Want to say MANY THANKS to the youth volunteers that helped us with KIDS CAMP during the Week of Hope in San Diego, California this summer.
Week One we had Elizabeth with Natalie, Lizzy, RJ, Brandon and Brian. They RAN our Kids Camp for the week, it would not have been possible without them. If we had a problem or a missing supply they came up with a solution and kept SMILING. They got the kids out of the their apartments for the week for interaction and FUN. Because we had their time, we had a program for the residents' children. They were large and in charge and APPRECIATED! THANK YOU FOR THE GIFT OF SUPPLIES FOR THE FUTURE!
The apartment managers were soooo impressed by all the youth volunteers and encouraged by the residents' comments about how much fun their children had. So we ended up with two weeks of service and (again) FUN when we had zero budget for a program.
The first team was a tough act to follow. I even told the next group that the first group set the bar pretty high! But the next two groups were on par in their service with their enthusiasm!
The two groups that helped us from Surprise, Arizona's Radiant Church were a surprise indeed, as we were not expecting more help this week! But once they were here we knew they were here for a purpose.
Robin H., Marcus R., Drake Y., Tristan R., Gary C., and Zachary K. were a great team that braved the heat to help us distribute food on Tuesday, and then after all that still brought the fun and games for the kids on Wednesday. THANK YOU GUYS FOR HELPING MAKE IT HAPPEN! (And thanks for the bubbles for the kids, you saw how delighted they were!)
The second week ended with a "splash" with the "Girls Team" led by Rachael M. and Rachael R. with Anyah, Jordyn, Demique, Sabrina, Micaela, Kiera and Sareece. They brought tons of organized water fun for the kids and again, lots of enthusiasm and smiles. Thanks for coming prepared with games!
The numbers don't tell the whole story, but they help paint a picture: the "Guys Team" helped reach 363 families with the food distribution, and for the two weeks of kids activities more that 50 children participated or came for the free lunch program! (I didn't even know we reached that many youth until I counted!)
THANK YOU! THANK YOU! THANK YOU!
-Linda, Local Coordinator from the San Martin Apartments in Spring Valley, CA