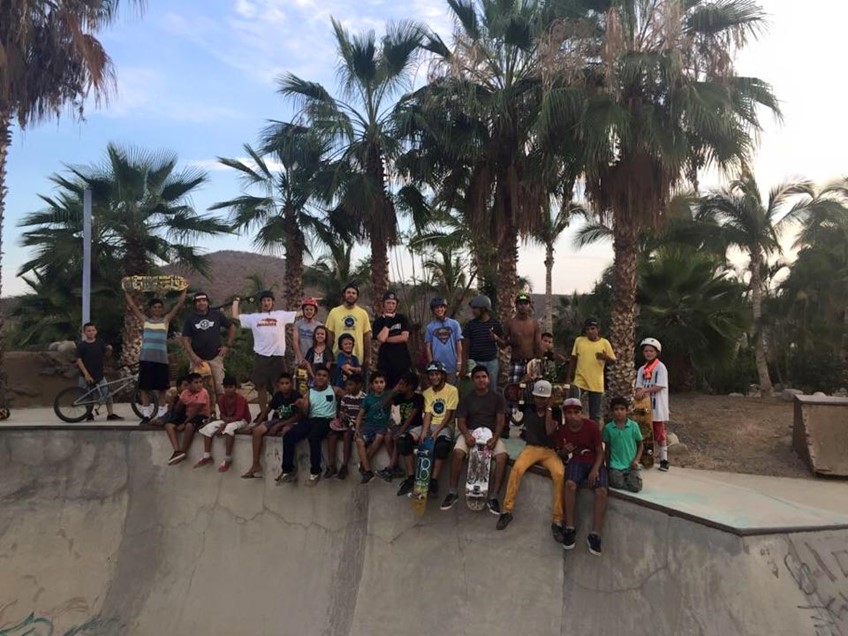 Spreading Gospel in Baja, Mexico
I got to serve for my second year in a row on a Group International Mission Trip in Pescadero, Baja, Mexico this summer.
This was an amazing year to be part of this trip. Getting to come back to some people who we had a chance to build some relationships with last year and see how that has grown was incredible.
One of the highlights was our relationship with Jose. He was one of the best skaters in the park last year, and we got to spend time with him both skating and on the beach. We have kept in contact over Facebook and now we were back in his home town. He came out to skate with us and was excited to see us again. He was very grateful for all the work we are doing to maintain the skate park which he loves so much.As we spoke about his desires, he said he cared so much for all the local kids and just wanted to help them out. He recognized how much we were part of that process and is very glad to partner with us.
As we got to talking about taking care of the kids, we also spoke about their spiritual health. He said he had a desire for them to be safe and to understand God, but he felt like just being a good person was enough to connect you to God. We had a great conversation about the difference between doing good things and accepting the Gospel. In the end, he wasn't sure he was ready to accept the difference, but he wanted to make sure we got to tell the kids he cared about. So he helped us make sure everyone showed up for the last day and listened to one of our team member's testimony and made sure everyone in the park was respectful and listened.
Obviously our continued efforts are building inroads for the chance to share the Gospel in a town where they don't get to hear that anywhere else.