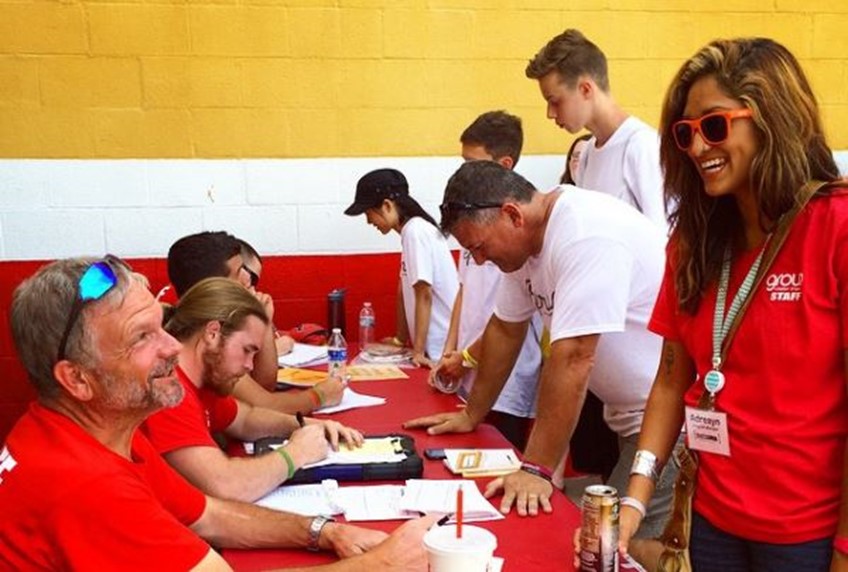 Reignited Passion to Serve
Fall 2013 was a dry and lonely season for me. I was ready for a change. I didn't know what it would be or what it would look like, but I knew I needed it. I began to pray a simple prayer every day, "God, please take away what I don't need and bring me what I do need." The word "serve" replayed in my head. After a simple Google search of "mission trips," I stumbled upon Group Mission Trips.
I had no idea what Group was about, but I kept clicking on links that led me to discover Workcamps then summer staff. I was hired as a Program Manager for 2014 Summer Staff. This opportunity to serve with Workcamps was unlike anything I had experienced and kept me wanting more.
There is something undeniably impactful when a group of people gather in the name of Jesus. Our personal theology or denominational differences don't seem to matter as much when we focus on Jesus together. That first Group experience changed my life. Being on Summer Staff sparked a flame I thought might never burn again.
After serving two summers on summer staff, I applied for an internship for 2017. I got the job as the Supply Management and Logistics Intern, and now manage the equipment, supplies, and shipments needed for the 2017 camp season. Without that first prayer asking to be used by God, I would not have the life I have now. I have new friends, colleagues, a new home, and a new passion to follow God's purpose for me. Although I'm imperfect and undeserving, I'm thankful God is using me and delighted that is with Group.