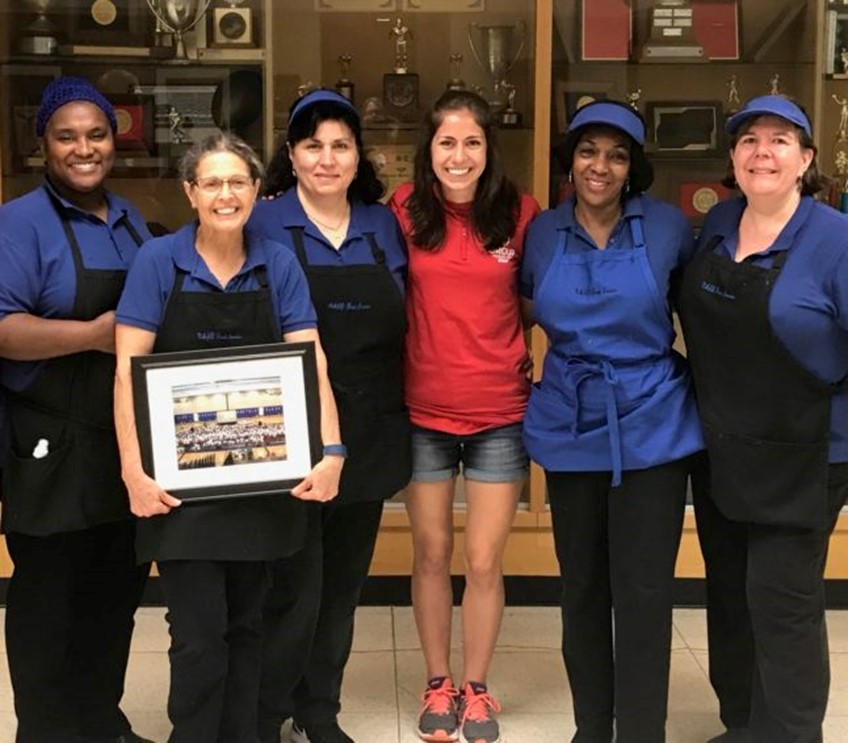 Impact from Workcamps Experienced Beyond Repairs
Written by Sarah Brase, Group Mission Trips Content Marketing Specialist
Working in marketing for Group Mission Trips, I regularly read, hear, and share life-changing stories from youth and adults. I am consistently amazed how different each story is, how specific God reaches each individual, and how powerful these stories are in impacting others even after returning home. This past week, I had the opportunity to go on my first Workcamps mission trip to Norristown, PA as a volunteer and really see for myself what I have read and heard from others. 
Each morning and evening, the high school auditorium was packed with over 400 teenagers. Although different in ability, denomination, perspective, and background, for that week, differences were set aside as they all showed up to serve, to experience Jesus, and to make a difference in another's life. Whether they came excited, nervous, expectant, or terrified, they were willing. And that was enough.
As I visited different work sites, I saw for myself the joy and gratitude worn on residents' faces as they boasted about their teenagers' hard-work and friendly company. Lunches and devotions were shared with residents, and laughter and conversations were signs of new friendships being built among each crew. They came as strangers but left as friends.
Morning program energized tired teenagers and encouraged them to give their all through their work and interactions with residents each day. And in the evening, teenagers were challenged by powerful messages centered around Biblical truths. Many God-sightings were shared, expressing the big and small ways God was seen through their day.
The volunteer staff, better known as Red Shirts, provided amazing support to youth leaders working long hours behind the scenes to make sure teenagers were fed, encouraged, and prepared with everything they needed each day. 
Before my first Workcamps experience, I knew God would move, but I saw how God exceeded expectations, limits, and doubts. I knew teenagers would repair homes, but I saw hope shared through conversation and relationship that would eternally impact the residents. I knew new friendships would form, but I saw how strangers quickly became family after one week together. I returned strengthened and secured in faith after seeing for myself the mutual life change that happens through repairing homes and hearts.
You too can be content hearing the amazing stories that come from these mission trips, or, you can choose to step into the story yourself and experience all God can do when you simply show up to be the hands and feet of Jesus for others. There's so much waiting for you.