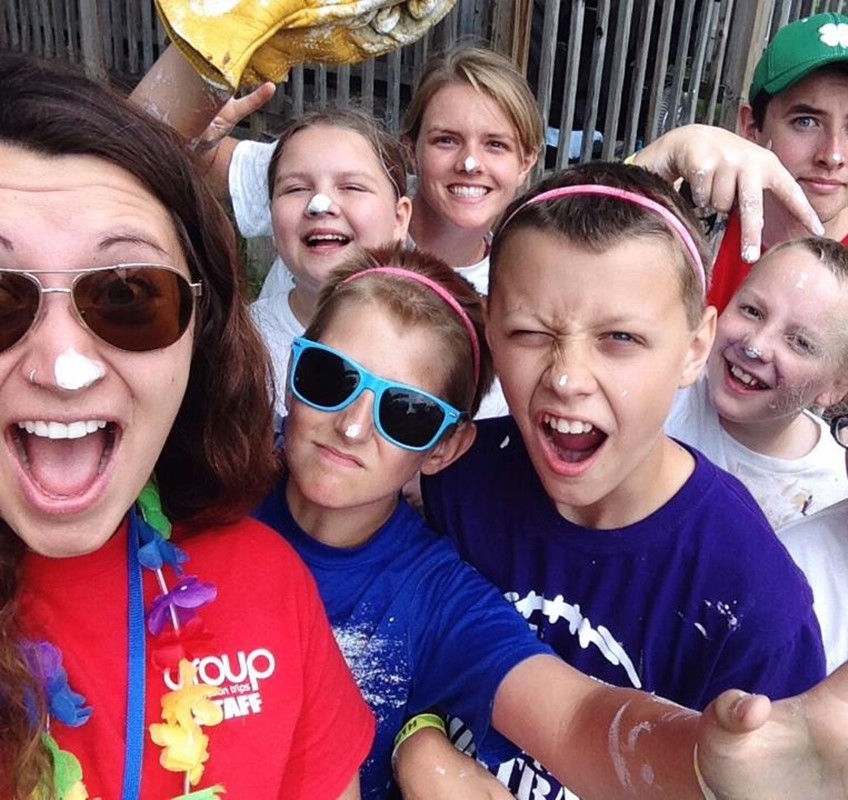 How a Simple "Yes" changed my life
It was in a smelly, sweaty gymnasium during the heat of a Tennessee summer where my perspectives about my faith began to shift. I was 13 years old and had eagerly traveled in a minivan across the country with my youth group to spend a week serving at one of my first Group Workcamps.
I had no idea what to expect, but found myself joyfully painting an elderly woman's home, making tons of new friends, growing closer with my own youth group, and by the end of the week, saying "yes," to a relationship with Jesus. It was a life-changing experience that I couldn't get enough of. In fact, I made sure not to miss the next six summers of Group mission trips that my youth group attended.
It was 9 years after that Tennessee workcamp that I traveled back to the same small town, but this time on staff as a Group Workcamps emcee. As I looked out at a lively bunch of junior high and high school students, sitting in the same place I once sat, I realized how God uses our stories and experiences in amazing ways that we can never plan ourselves. How incredible that God brought me back to that community to revisit old friends, hear new stories, and share the same message that had impacted my life so many summers before.
From serving as a Workcamps participant, to being on Week of Hope Summer Staff, to my position now as a Group Mission Trips Intern, I couldn't be more fulfilled with the life-changing work I have been a part of. I'm continually surprised in where God takes me on this journey; but I am so thankful I said "yes," because it has been one beautiful adventure.