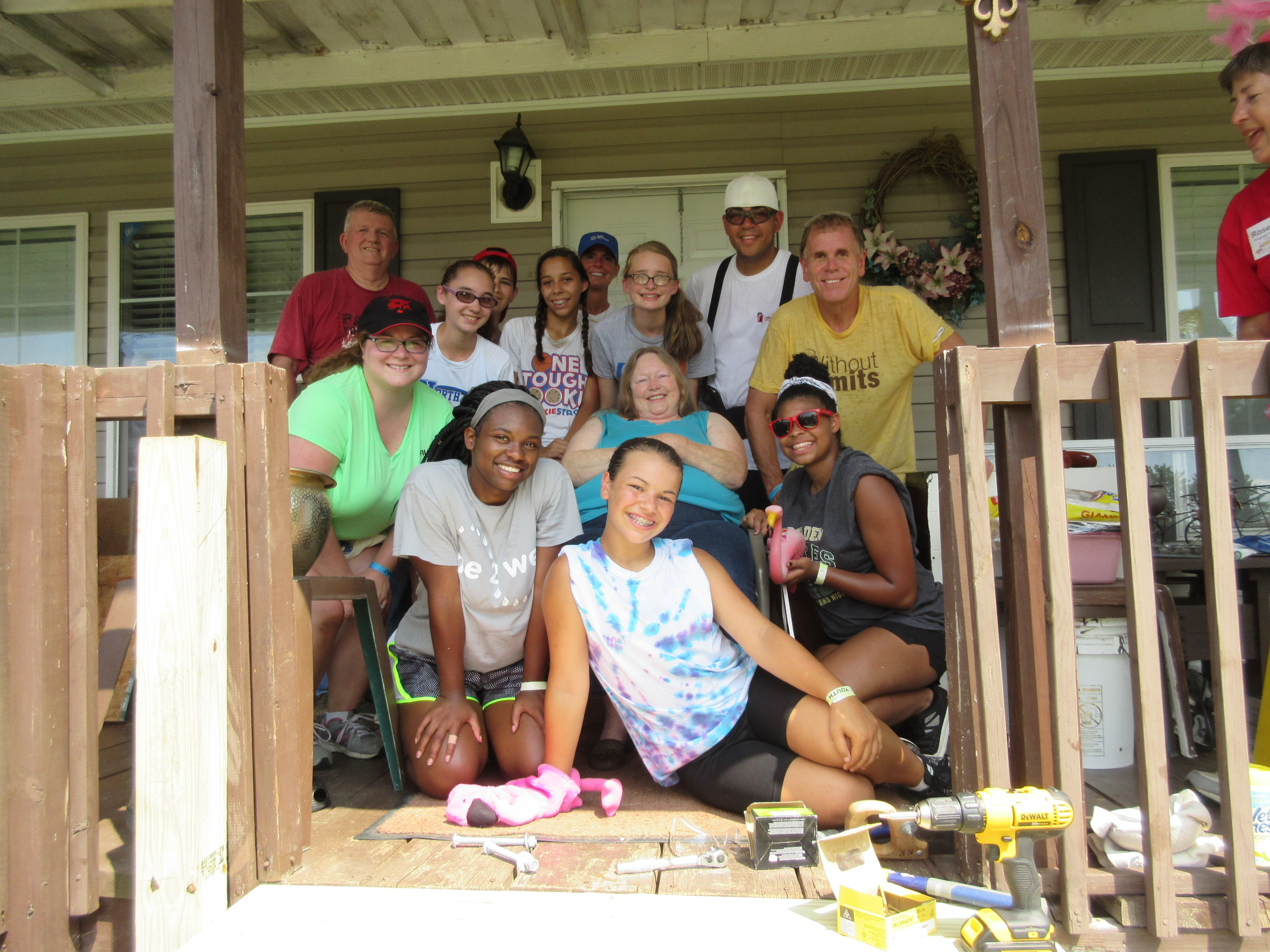 He Knows what you need
I have had the opportunity to serve on many Group Workcamps as a student and as a chaperone. This year, I was a chaperone with my church in Greeley, Colorado. As someone who has chaperoned many times, I have come to realize that each experience is unique and it is truly amazing to see the lives of the youth from my church change during the week. Some of them go through intense faith experiences while others are blessed by the community our youth group develops throughout the week.
This year, I was extremely nervous because many of the youth going from our church didn't know me as well and I was asked to take more of a leadership role in the planning of the trip. Because of this, I went into Workcamp feeling much more stress and anxiety than normal. Last summer, my life motto became "Faith over Fear" and I lost sight of that as I went on this trip.
As we arrived at the school, I knew that something was going to be different about this week. Looking back, I believe that God truly blessed me with the crew that I needed to get through the week and who allowed me a sense of calm at times when I felt completely overwhelmed. There were times throughout the week where things became stressful, but I woke up every morning excited to work with my crew. During Friday night's program, we shared about the goodness we saw in each other and the things my crew said filled my heart and helped me realize I was exactly where I was supposed to be.
As I read my care cards after camp, I was especially touched by one care card that I received from a crew member. She wrote about how my smile and kindness made her excited to get up every morning and inspired her. Again, the tears flowed as God showed me that I was actually where I was supposed to be.