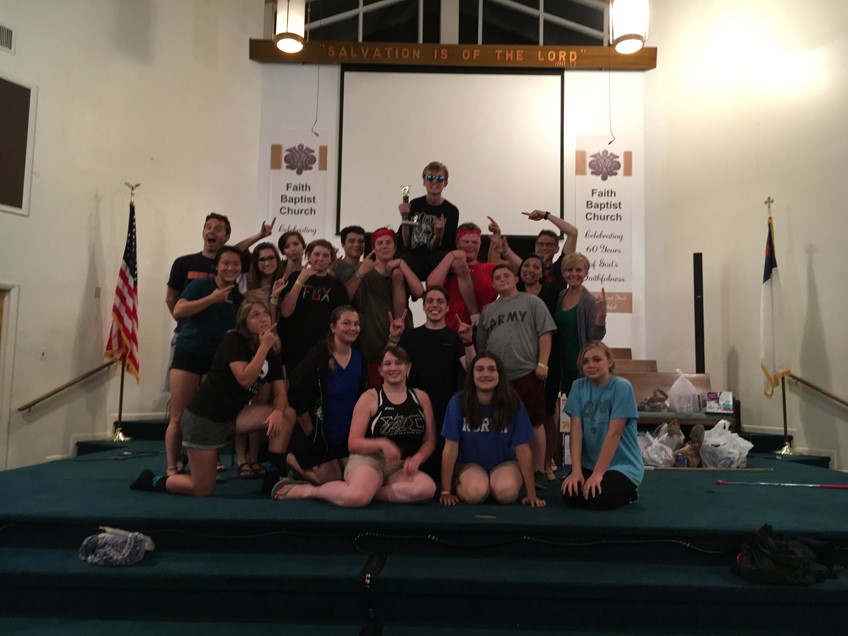 God Shows Off at the Lip Sync Battle
I have the pleasure of serving on the Red Shirt summer staff at Week of Hope in Vienna, VA this summer.
This week, we had a camper (let's call him Kevin) who was very shy and didn't really speak at all during the week. You could tell that he was fine off by himself and he didn't really interact with many of the campers outside of his church. On Thursday we decided to do a lip sync battle between the churches. Kevin didn't want to participate with his group because he didn't like the song they chose however, he wanted to do a lip sync solo. After approving his song he got on stage and completely broke out of his shell. He danced around that stage and everyone in the audience, including campers from other youth groups, went wild. They were cheering for him and Kevin ended up winning the battle by popular demand. You could tell he was so happy by the smile on his face after the battle.
Later we were talking with an adult from his church who gave us more background on Kevin. Kevin has mild autism and made it clear to the adults from his group that he didn't really want to be at Week of Hope in the first place. Throughout the week he was distant during devotions and didn't really want to participate in any activities at camp...until the lip sync battle. She informed us that this was the first time since 1st grade that Kevin performed in public in any way. The adult leaders in his church group were worried about him performing alone and told their students to cheer for him no matter what, but that wasn't necessary because everyone at the camp decided to make Kevin a star that night. It was truly amazing!