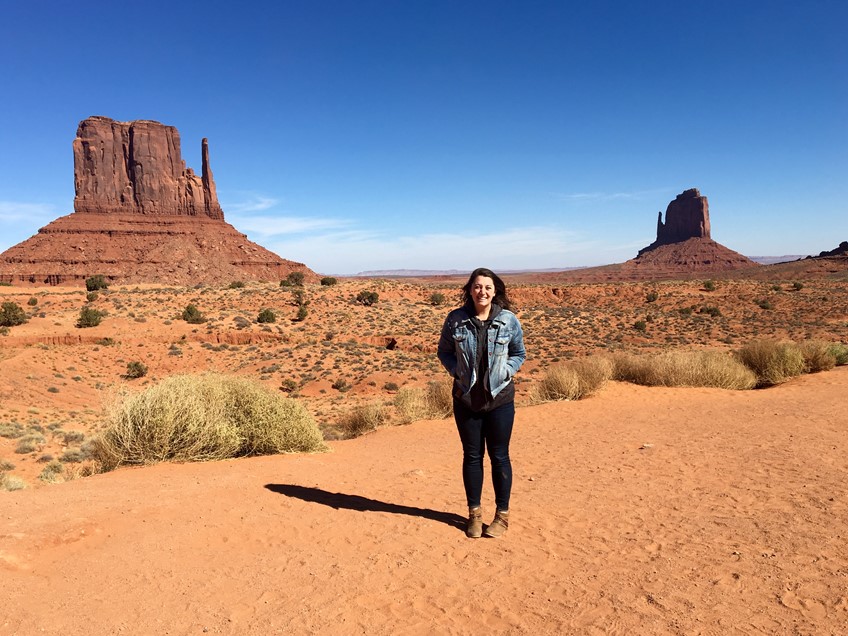 Developing Relationships with Navajo Partners
Written by Michaela Brause, Group Mission Trips Project Manager
"Yá'át'ééh." "Hello" in Navajo.
Recently, I traveled to Southern Utah to meet with local Workcamps partners and community members in preparation for our Summer 2018 Montezuma Creek Challenge Workcamp.
My week was filled with newness. New languages spoken. New meals shared. New sites seen. And while the experiences of eating fry bread with every supper and adventuring through the desert canyons were top-notch, my favorite part was actually the familiarity of building relationships with people who care about their community.
I am constantly blown away that no matter what city or area I am visiting, I experience genuine hospitality and the expression of love from a community and the people who call it home.
As we drove down unmarked red dirt roads, our partners were able to identify homes that we've previously worked on not by a site number or even by the home repair work completed, but by the resident's name and story.
They shared stories of residents who were impacted by the youth who came to serve, residents whose homes would have otherwise crumbled without new roofs that were installed by participants, and residents whose stories forever changed the lives of our staff and youth.
In every meeting with schools and Navajo chapter leaders, I so valued that the importance was never to just talk business. We got to know each other, checked in on our lives, and kept the conversation focused on the people we cared for. I heard new names and new stories, but the heart behind it all was the same.
It's this type of community development—the kind where relationships and stories come alive—that I am so proud to be a part of.
"Ahéhee", my Navajo "thank" you for an incredible week.