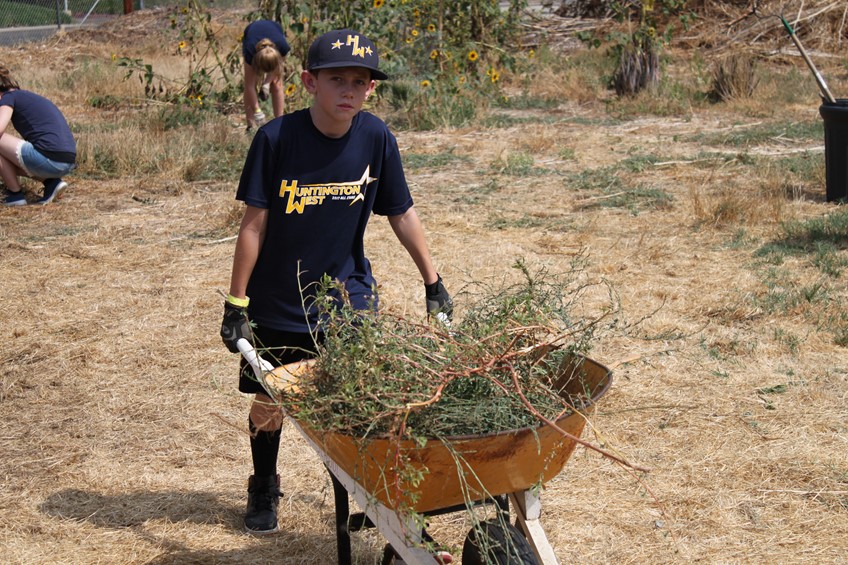 Amazing Impact at week of Hope San Diego
This was my sixth year volunteering as a Red Shirt and also my first official year as a site host. It's amazing to see what a difference the Week of Hope is making in San Diego.
At the Retreat Center, we are very aware of fire danger, having lost one of our buildings in the 2003 Cedar Fire. Because of the number of acres that we have, vegetation control is always an issue. This year, we were particularly worried because we had a relatively wet winter and spring. While this may sound good, the results are that the weeds and other vegetation flourish, causing the summer to be listed as extreme fire danger. However, thanks to the many people who helped us through the Week of Hope, we now have the best, most cleared pieces of property in the neighborhood.
At the start of the year, we were discussing whether we needed to shut down our community garden. While everyone likes the idea of the garden, over the past couple of years, it has become overgrown with weeds and become a real eye-sore. Not only did the Week of Hope participants get the garden to the point that people could see potential again (and the neighbors are no longer complaining about what an eye-sore it is), but one of the people from the food bank across the street sees its potential and is excited about the garden. He even volunteered to rent a truck and help us haul off all the weeds and other vegetation that the Week of Hope crews had gathered during their time working at the garden.
Another great part of teaming with the Week of Hope was getting to see the adults and the youth interacting as they worked with a team. As an older person, it is always great to see how God is preparing the next generations. I felt special to be able to be given this view into the future.
When I filled out my review of this year's Week of Hope, there was a question I would change now after thinking about it. The question was, "What would you like to have done differently?" I said I wouldn't have changed a thing. Upon reflection, there is one thing I would have changed. I wish I had taken more "before" photos, but I never thought that the work done was going to make so much of a change, that without before pictures, people would not be able to imagine how much was transformed. My expectations were exceeded and more!
So as a work site host, I thank God that the Week of Hope was here in San Diego.